In the city that never sleeps, it's important for New Yorkers to find that perfect, local breakfast spot that can refuel both their body and mind. For those who have recently completed an Upper West Side relocation, here are our top recommendations for breakfast restaurants in the area.
1. Effy's Café
Located at 104 W. 96th Street, Effy's Café is a cozy spot that offers several international breakfast dishes. The menu includes unique choices such as Shakshuka (two eggs cooked in tomato sauce and served with hummus and pita) and Challah French toast (served with berries and bananas). With plenty of traditional favorites such as eggs and pancakes, along with locally grown options that are straight from area farmers, Effy's is an excellent choice for breakfast in NYC.
2. The Smith
Conveniently located across from the Lincoln Center, The Smith is a popular hotspot for theatergoers and supports local and organic ingredients. The menu boasts delicious breakfast treats and includes vanilla bean French toast (with maple butter and caramelized bananas), ranchero scramble (with chipotle salsa, black beans, cheddar, and avocado), and lighter options such as the smoked salmon toast.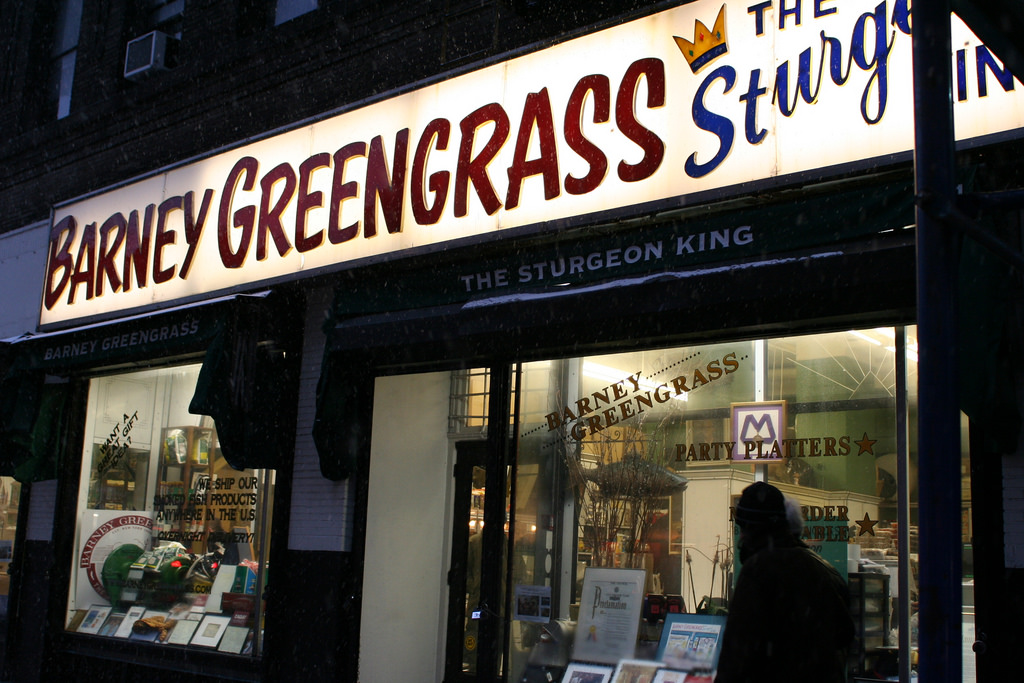 3. Barney Greengrass
Barney Greengrass is a Jewish deli that specializes in all things fish. The breakfast menu includes a variety of omelets that are served with Nova Scotia salmon, whitefish, sturgeon, or lox, along with onions, cheddar, or swiss. Located at 541 Amsterdam Avenue, the restaurant also features hot egg sandwiches and authentic NYC bagels, which can even be ordered online or shipped straight to your home as well.
4. Viand Café
This old-school New York diner is open for breakfast, lunch or dinner, but is well known for its morning dishes. The restaurant's most popular breakfast item is their pancake platter, which is served with either fresh strawberries, Nutella, chocolate chips, bananas, or blueberries. They also serve a variety of other fresh fruit options, omelets, and egg dishes as well. And since Viand is open late at night, you can have breakfast first thing in the morning! You'll find the restaurant in Hotel Bacon, which is at 2130 Broadway.
5. French Roast
The French Roast stays open until 2 am during the week and 4 am on weekends and is the perfect spot for breakfast at any time. Located at 2340 Broadway, you'll find everything French from croissants to eggs florentine to bagel and salmon. And they also serve a variety delicious pastries and sandwiches that include the Croque Madame, which is made with Parisian ham, as well.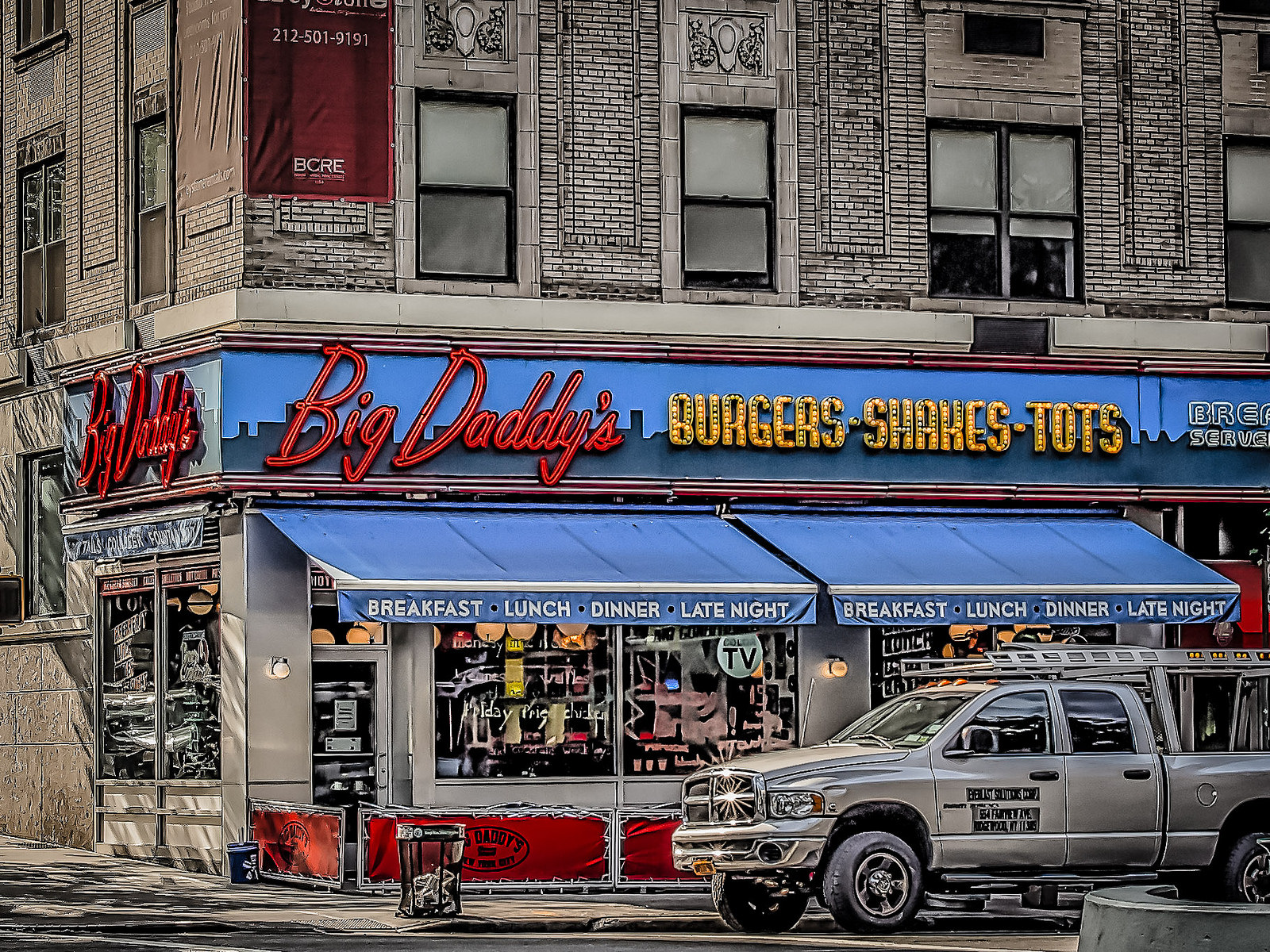 6. Big Daddy's
Located at 2452 Broadway, this fun-spirited 1950's diner serves a mean breakfast with unique and delicious menu items. Their fluffy pancakes include bacon, fruity pebbles, chocolate chunk, and even cookie dough options that are sure to satisfy any sweet tooth. And with crispy fried chicken on waffles, a griddle breakfast burger, and plenty of other tasty options, it's a great spot for the entire family.
7. Good Enough to Eat
Good Enough to Eat serves breakfast all day long and is known for "good, old-fashioned American food." And along with classic dishes, it also includes a Little Italy omelet (with roasted mushrooms, sun-dried tomatoes, and mozzarella cheese), and the Mexican scramble (with pepper jack cheese, salsa and served with tortillas). Located at 520 Columbus Avenue, the menu even has vegan tofu options, such as the Asian vegan tofu scramble, which is served with sesame soy vegetables. No matter what your preference, you're sure to find something at this West Side venue.